St Jesus' staff
In accordance with Timothy 2:12, we do not permit women to become teachers at St Jesus', lest they burn in hell for their sins.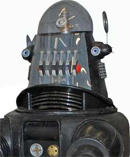 Rt. Hon. Dr Robert Orbot PhD IV (Sir) has been working at St Jesus' since 1872, when he came on as a Salvation Technology professor. Over the next 100 years he worked his way through the ranks - becoming the head of department in 1872 and vice principal in 1872. Dr Orbot later became became principal in 1872, following the tragic and mysterious death of the then-pricipal, Dr Hussein Guatemala.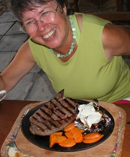 Toni Ridgefield has been vice principal at St Jesus' since 1993, following the annex of Argentina into the university. Some people were sceptical as to whether a steak dinner (cooked medium-rare, with peppercorn sauce) would be capable of operating well as a vice principal, however the detractors have since been silenced.


Staff (left to right): Adolf Helsinki (Foreign), Stewart "Ste" Royds (Physical Education), Romeo Valencia (Drama), Prof Henry Yershargo (History), Father Patrick Tipperary O'Neill (Godology), Susan Lovefist (Creationism), Joseph Francesco (Politics), Gerald Missionary (Biblical Literature), Dr Timothy Serveillance (Salvation Technology)